71A host Soho Warriors 'International Clubhouse' for the World Cup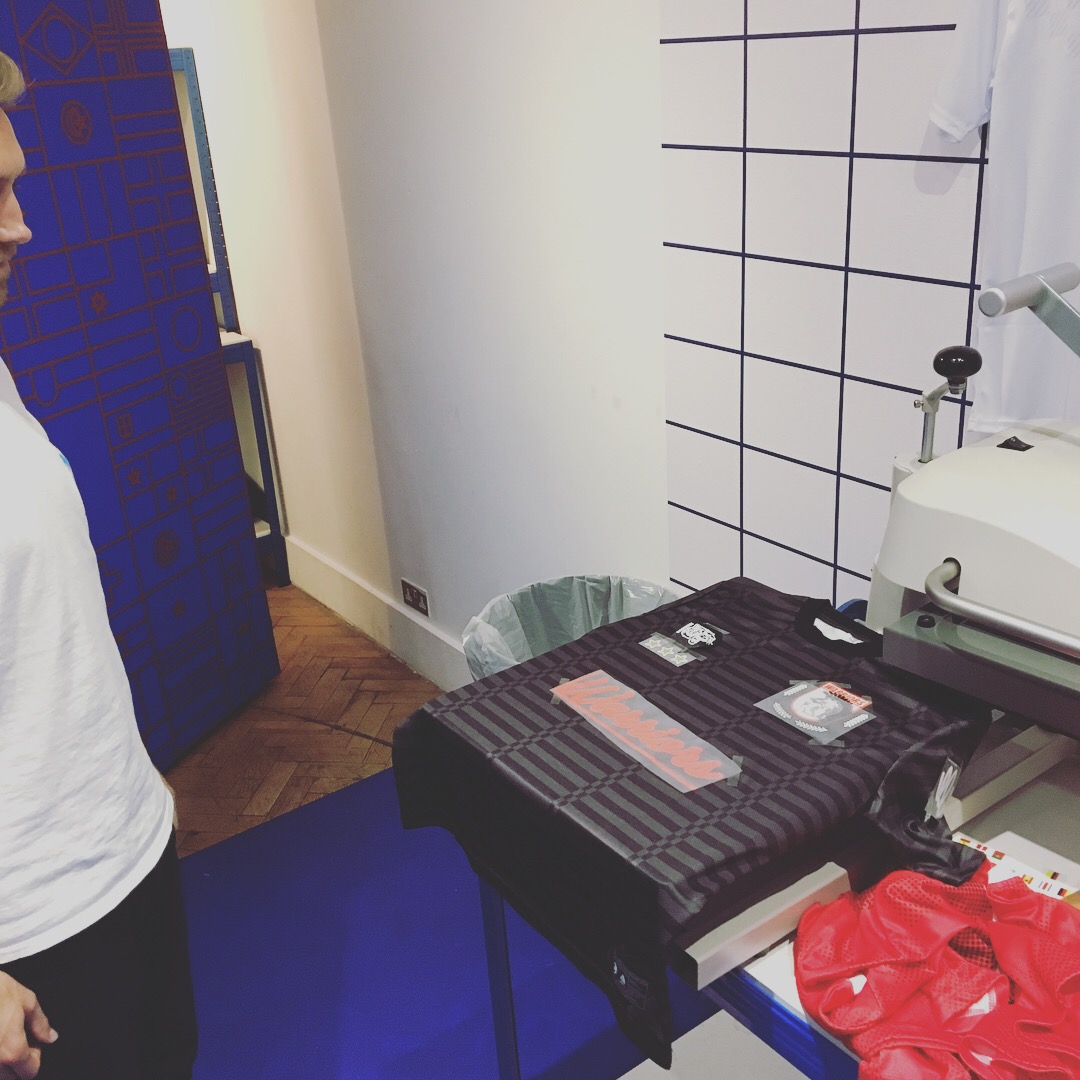 Throughout the World Cup, the Soho Warriors & Sportswear design co Avery Dennison breathed new life into the custom game as they take over TCO's 71A gallery in Shoreditch to host the 'International Clubhouse'.
Soho Warriors, the football club turned creative community, hosted a series of crest & jersey customisation sessions, giving guests the opportunity to design, press and leave with a limited edition jersey. A link up with Avery Dennison, offered a bespoke opportunity to get creative with football shirts that have a stylised edge. The International Clubhouse also hosted collaborations with various brands and events will include match screenings, talks, music nights, exhibitions, takeovers and more.
Explaining the month-long event, the guys behind Soho Warriors describe the artistic take on football. "At the International Clubhouse we welcome guests to pledge allegiance to their country as well as their borough, area code or street, creating their own custom crest, selecting from a variety of designs, flags & mottos to make a unique design. Guests will also have the opportunity to choose a limited edition shirt, designed in collaboration with Formation Studio and select from a range of Soho Warrior's inspired patches."